Quality Vending Service recognizes that food and beverage vending needs are best defined at each location. The result is a research-based program that is exclusive, innovative and maintained to deliver uninterrupted satisfaction to your employees and guests.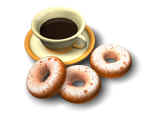 Our approach is guided by a management team that represents over 100 years of vending experience in the Memphis area. We know the market.
We know the business and are accessible throughout our organization.
Let us assist you in providing an exclusive food and beverage program for your employees and guests.


We provide state of the art equipment, able to accept $1, $5, $10 and $20 as well as credit cards
Online Repair notification
Online Ordering available
Office Coffee Service or OCS
Call Today for Free Survey